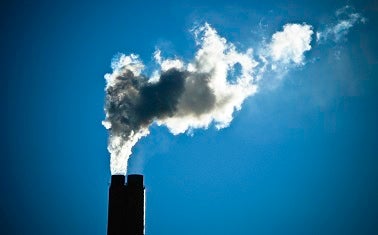 A new study is now confirming what our earlier analysis found – the Trump Administration's proposed replacement for the Clean Power Plan would actually be worse than doing nothing in many states.
The Clean Power Plan sets America's only nationwide limits on carbon pollution from power plants. Trump's Environmental Protection Agency has formally released a cynical proposal to scrap the plan and "replace" it with a do-nothing framework that sets no binding limits on carbon pollution at all. The agency recently finished taking public comments on that dangerous proposal – appropriately enough, on Halloween.
EDF undertook an analysis last year that concluded the Trump administration's sham proposal would be a step down from doing nothing in many states. Now the new study by researchers at Resources for the Future and Harvard, Boston, and Syracuse Universities confirms that conclusion.
According to the new study – which is based on EPA's own modeling – when compared to no policy, the proposed replacement for the Clean Power Plan would:
Increase carbon pollution by up to 8.7 percent in 18 states and the District of Columbia in 2030.
Increase carbon pollution at 28 percent of the regulated coal-fired power plants nationwide in 2030.
Increase harmful pollution that contributes to soot and smog in many states – sulfur dioxide pollution could increase by up to 148 percent in 19 states and nitrogen oxide pollution by up to nine percent in 20 states and the District of Columbia in 2030.
Increase nationwide carbon pollution in 2050.
While EPA projects that carbon pollution at the national level would be slightly lower under its proposal in 2030 compared to no policy, those reductions mask the actual increases in pollution at the state and plant-level.
These results are a predictable outcome of the deeply flawed design of the Trump EPA's proposal. Unlike the Clean Power Plan, which required power plants to reduce carbon pollution steadily over time, EPA's proposed "replacement" would require coal-fired power plants to implement efficiency tweaks (or "heat rate improvements") that encourage those plants to operate more. The study's findings are consistent with previous analyses that have shown that such heat rate improvements would lead to a "rebound effect" that increases generation – and pollution – from coal plants.
According to recent estimates by Rhodium Group, U.S. carbon pollution rose in 2018 after three years of decline, with power sector pollution increasing by almost two percent. The study by Resources for the Future and the universities shows that EPA's proposal could make things even worse.
EPA has a legal obligation to establish carbon pollution limits that achieve maximum feasible pollution control and protect the public from the urgent threat of climate change. This new study confirms that EPA's proposed replacement for the Clean Power Plan falls far short of that legal requirement. Instead, the proposal would severely weaken our nation's only limits on carbon pollution from existing power plants, increase climate and health-harming pollution in many states, and endanger the health and well-being of Americans.
By Rama Zakaria
Enviroshop is maintained by dedicated NetSys Interactive Inc. owners & employees who generously contribute their time to maintenance & editing, web design, custom programming, & website hosting for Enviroshop.