The 9-to-5 grind can seem like an eternity sometimes, especially when the guy in the next cubicle bathes in cologne and cranks up talk radio all day. But imagine how much worse it would be if you spent those five days trapped in a tree.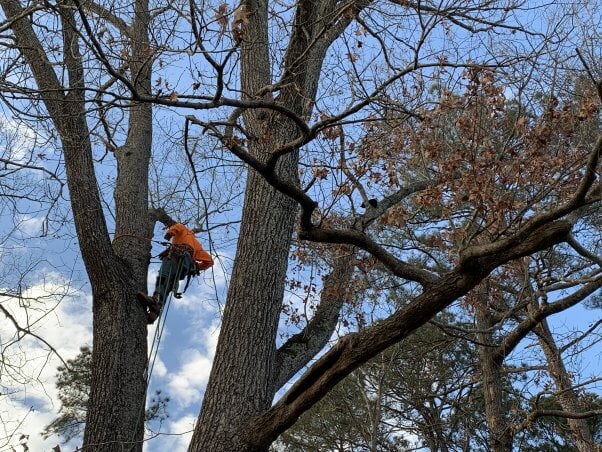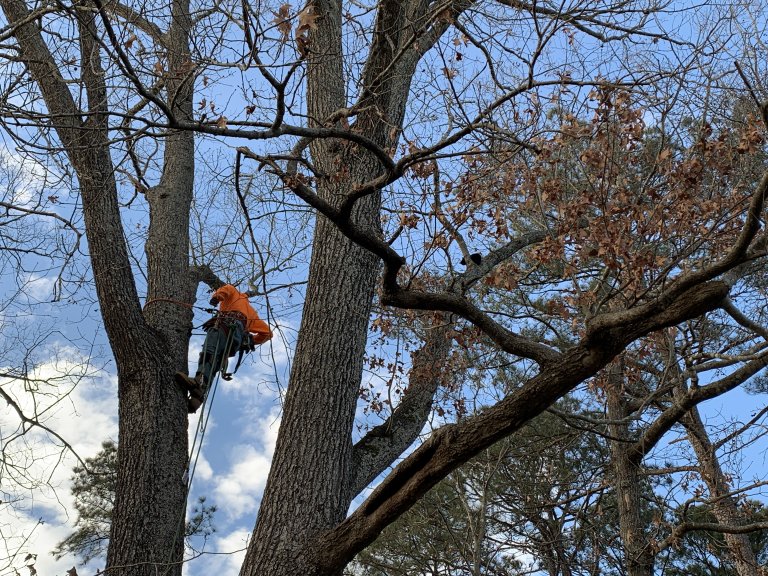 That's what happened to Wendy, a stray cat in North Carolina. Maybe she was being chased by a dog (or perhaps an evil pirate or a crocodile). Whoever or whatever it was, it must have been very scary, because she scampered 50 feet up a tree to get away from it and she wasn't about to risk running into it again.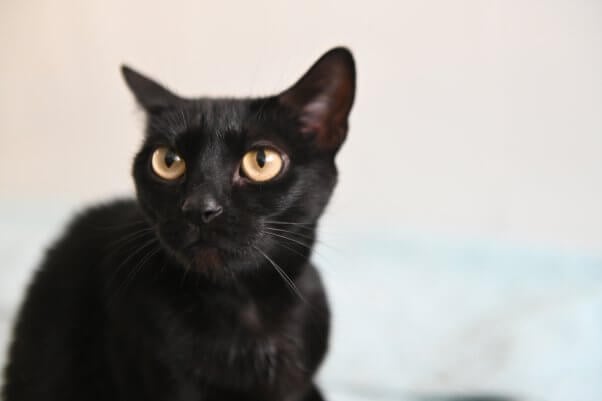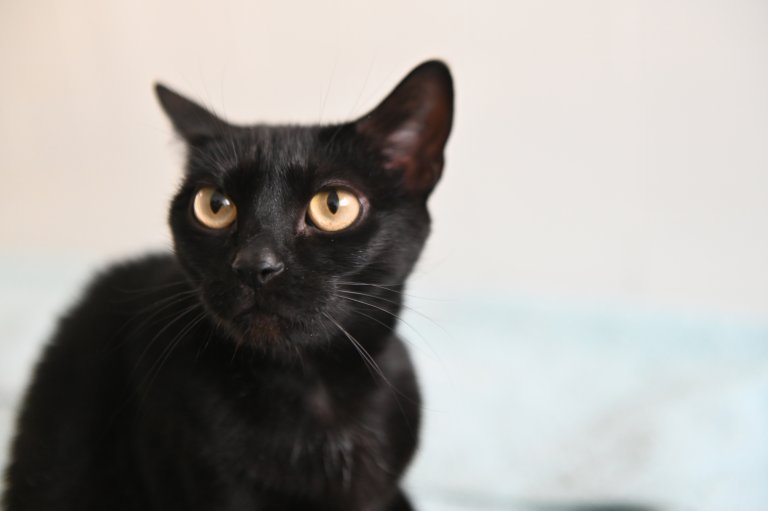 One day went by, then two … then three … then four, and still Wendy refused to come down.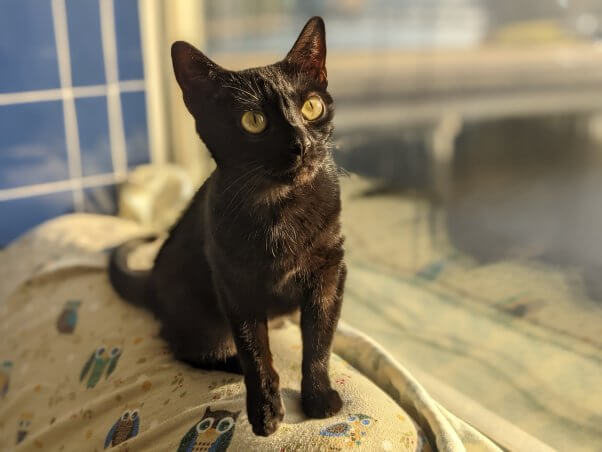 A neighbor who had noticed Wendy's predicament was becoming increasingly worried. How long could she survive up there without food or water? What if she lost her balance and fell? In desperation, the person called PETA's emergency pager (we're on call 24 hours a day) to ask for help.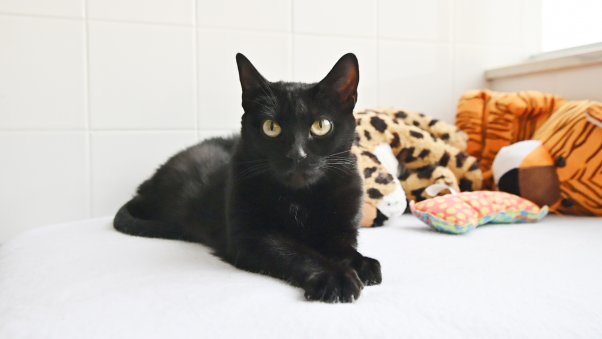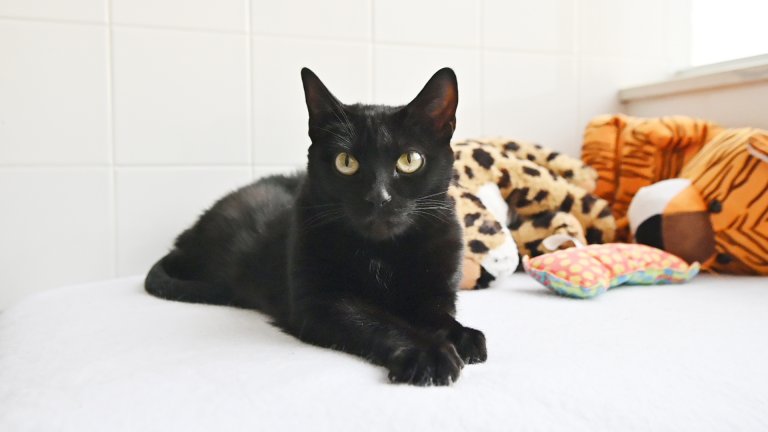 We immediately set about arranging for a tree climber to retrieve Wendy. Everything went well—at first. But just as the climber was inching closer to Wendy's precarious perch, the cat panicked—and the unthinkable happened. As her rescuers watched helplessly, she plummeted 50 feet to the ground.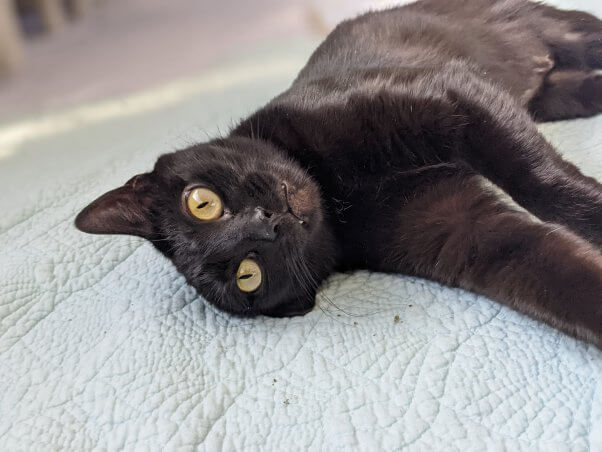 Perhaps Wendy, like the girl in Peter Pan who shares her name, truly could fly—at least temporarily—because she landed on her feet! Fearing that she had been injured during her precipitous fall, PETA staffers gave her a thorough examination. Miraculously, aside from being malnourished and dehydrated, she was otherwise unharmed.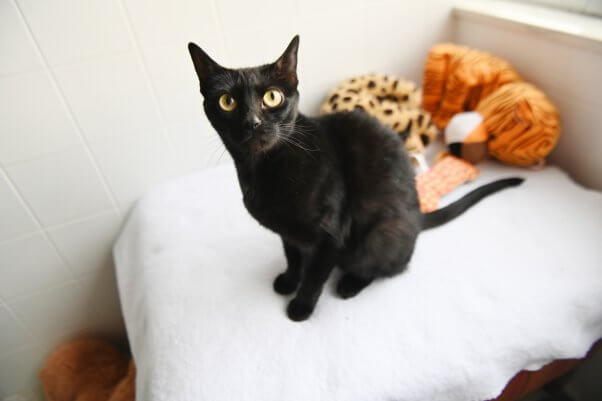 Wendy has done the hard work herself. Now all she needs is someone to take a leap of faith and whisk this lost girl back to Neverland (or their home, whichever is closer). If you're interested in taking Wendy under your wing, let fly an e-mail to Adopt@peta.org.
Learn more about Wendy and other adoptable animals
The post It's a Bird, It's a Plane, It's a … Cat? appeared first on PETA.
Enviroshop is maintained by dedicated NetSys Interactive Inc. owners & employees who generously contribute their time to maintenance & editing, web design, custom programming, & website hosting for Enviroshop.