In September 2010, 13 tiger range countries came together and made an unprecedented pledge: to double the number of wild tigers by 2022. Mobilized by a century of dramatic decline, leaders convened in St. Petersburg, Russia to sign a declaration boosting tiger conservation efforts. This initial effort has led to significant momentum and progress, and for the first time in 100 years, tiger numbers are on the rise.
This month marks the halfway point on the road to 2022. We celebrate the campaign's successes knowing that there is much still to be done. Here are some highlights from the last six years: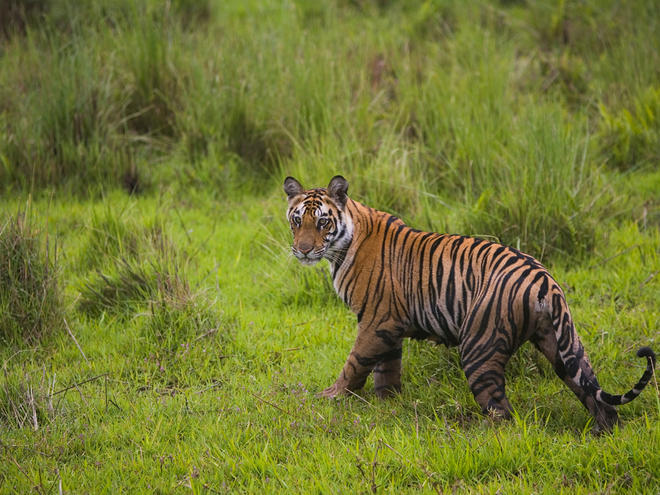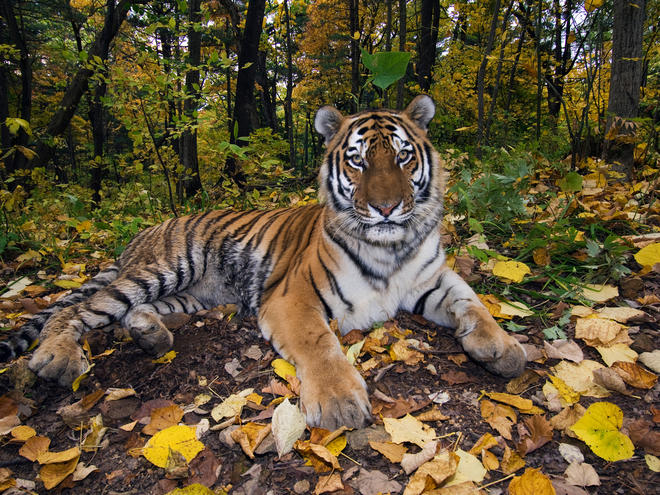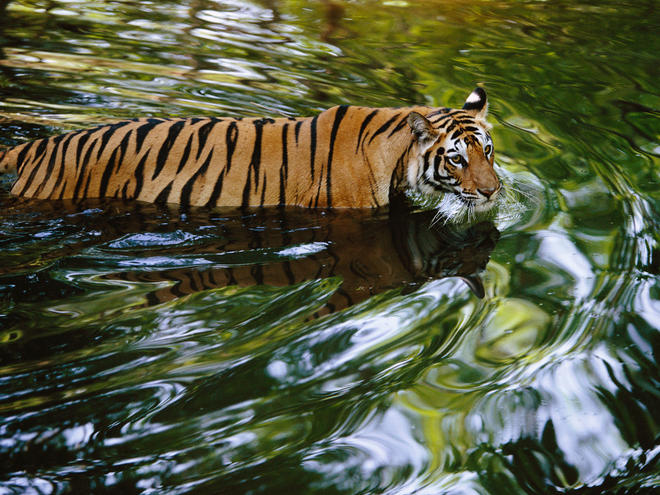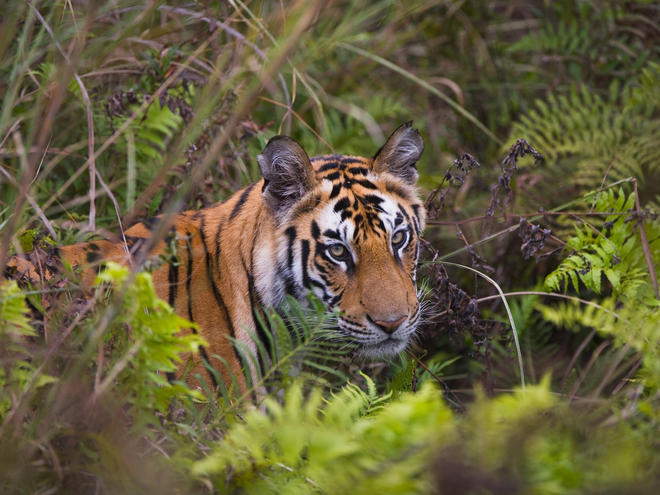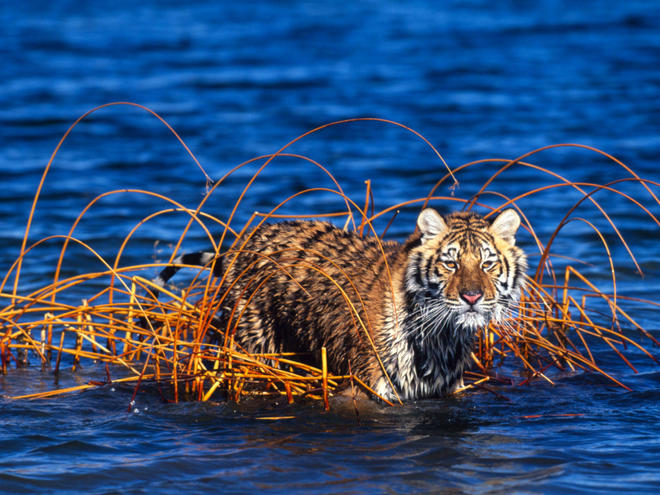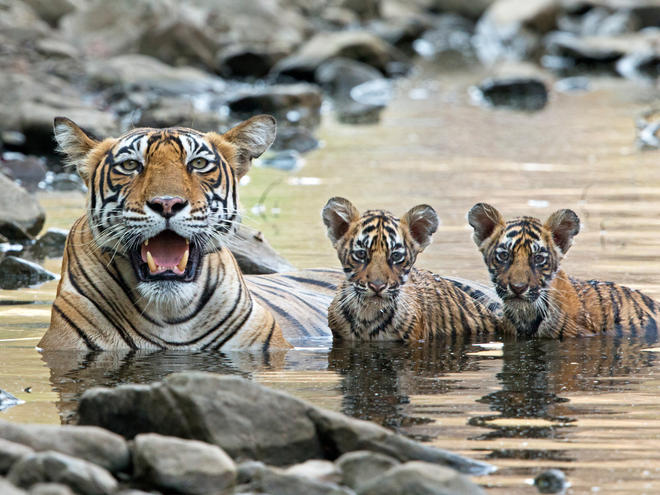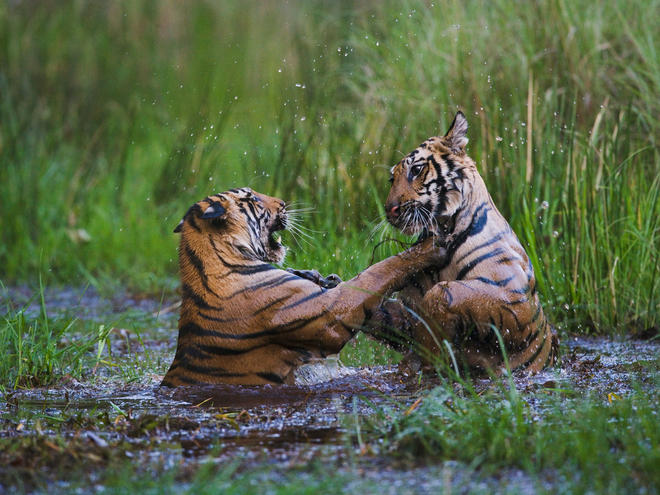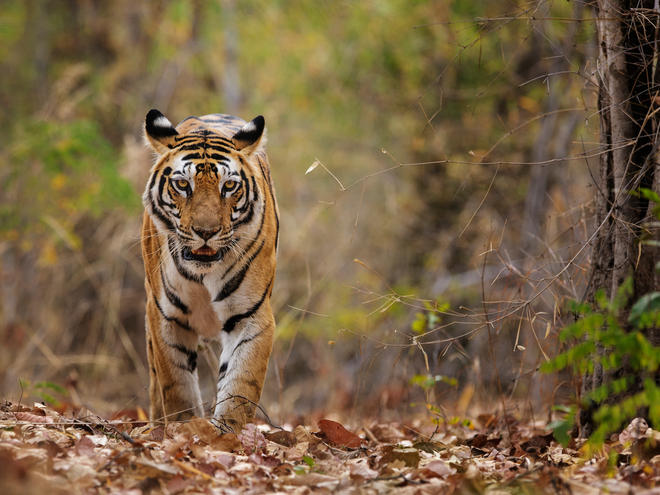 2013
1. International Cooperation to Protect Big Cats
September 2013: Russia and China agree on joint conservation of the Amur tiger and Far East leopard along their shared border. The agreement includes joint monitoring of tigers, leopards and their prey species and building on a network of protected areas in Russia and China. Amur tigers had not been seen in China since the 1940s when they were driven to the brink of extinction. The latest data now shows at least 18-20 adult individuals in the border areas of China..
2. Tiger Conservation in Nepal
July 2013: A survey of wild tigers in Nepal estimates 198 individuals, a 63% increase from the last estimate in 2009. Evidence from the survey establishes Nepal as the pace setter among the tiger range states to double their national tiger numbers by 2022. Tigers are found in the Terai Arc landscape, a WWF priority area, across 15 protected area complexes and other areas in Nepal and India. The national survey was also the first to be done in coordination with India.
2014
3. Countries census
2014: Tiger range governments agree to announce a new global tiger estimate by 2016 based on full, systematic national surveys. However, not all countries have completed or published these surveys.
2015
4. Top Tiger Protection Rating for Tiger Reserve
November 2015: Sikhote-Alin Nature Reserve in Russia became the second global site to receive Conservation Assured |Tiger Standards (CA|TS) accreditation—the highest accolade in tiger conservation site management. WWF helped to develop CA|TS, a tool for monitoring and guaranteeing the effectiveness of the management of tiger sites.
5. Surveys in India and Bhutan show increases in tiger populations
February 2015: A new survey announcing significant increases in India's Bengal tiger population shows conservation efforts are working: tiger numbers increased from 1,411 in 2006 to 2,226 in 2014. The survey, published by India's National Tiger Conservation Authority, attributes success to improved management and protection of tiger reserves and protected areas, maintaining undisturbed core habitats for breeding tiger populations, habitat connectivity, and protection of tigers and their prey from poaching.
November 2015: The first national survey of Bhutan's tiger population counted 103 tigers in the mountainous Himalayan country – a significant increase from the previous estimate of 75 tigers.
6. Tigers in China
February 2015: Footage of a tiger and her playful cubs caught by a WWF camera trap is the first video evidence of wild Amur tigers in China. The footage was captured almost 20 miles from the Russian border. In the past, tiger footprints were the only indicators of Amur tigers in China. The distance from the Russian border is significant as the cubs would not have been able to travel so far on their own. From their location, we know they were born and raised inside China.
2016
7. Rising Global Tiger numbers
April 2016: WWF announced that after a century of constant decline, the number of wild tigers is on the rise. According to the most recent data, around 3,890 tigers now exist in the wild—up from an estimated 3,200 in 2010.
This updated minimum number—compiled from national tiger surveys—can be attributed to rising tiger populations in India, Russia, Nepal, and Bhutan; improved surveys; and enhanced protection.
8. US Captive Tiger Regulations
April 2016: There are an estimated 5,000 captive tigers in the United States, far more than in the wild. Most are privately owned by people who are not trained to care for them. This year, the U.S. Fish & Wildlife Service announced new and more robust regulations to ensure that captive bred tigers in the US don't help fuel the illegal trade that drives poaching of tigers overseas. .
9. CITES Standing Committee Meets in Laos
At the recent CITES Standing Committee meeting, Laos announced its intention to discuss ways of phasing out its tiger and bear farms that are linked to wildlife crime. The decision came after Laos received criticism from CITES about the lack of action to date to eradicate the illegal wildlife trade.
Enviroshop is maintained by dedicated NetSys Interactive Inc. owners & employees who generously contribute their time to maintenance & editing, web design, custom programming, & website hosting for Enviroshop.