Cartwheels are happening at PETA following the announcement that French fashion brand American Vintage has confirmed it has banned the use of angora in all future collections.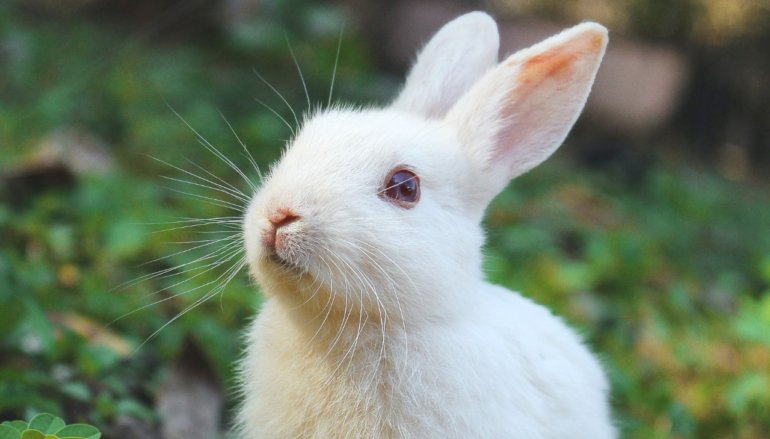 This great news for rabbits comes after almost two years of campaigning by PETA and our affiliates against American Vintage's use of angora. We held countless online actions, bombarded the company's social media posts with comments, urged supporters to call its headquarters and customer service with complaints, protested outside its stores in major cities around the globe, distributed leaflets and posters, and moved more than 320,000 compassionate supporters of PETA and our affiliates to e-mail the company with a call to ban angora.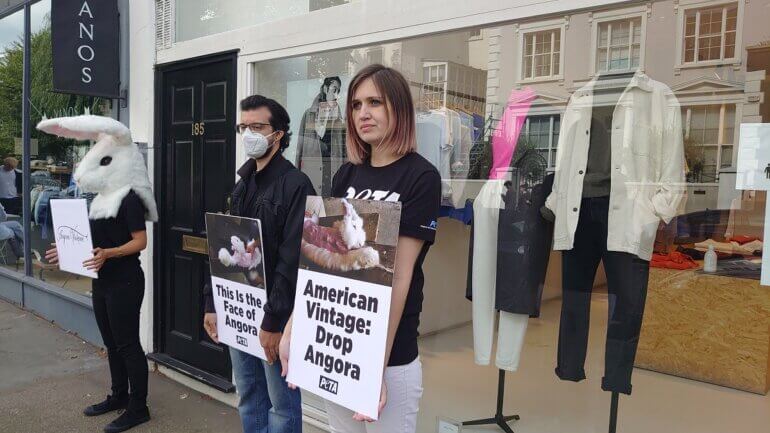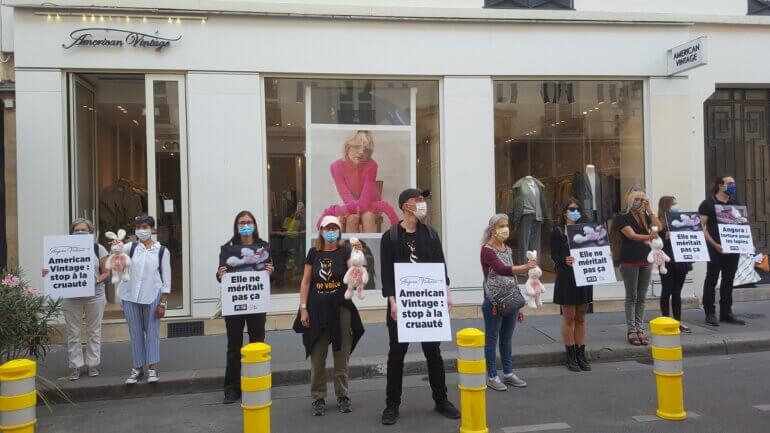 © Michel POURNY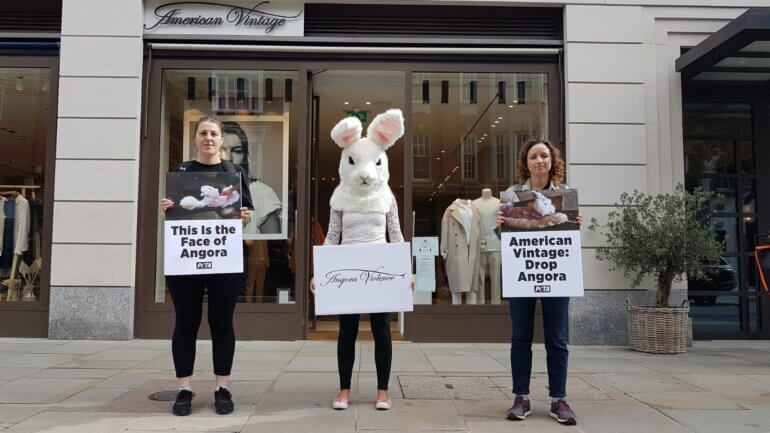 American Vintage now joins hundreds of other top brands – including Gucci, Calvin Klein, Burberry, and Stella McCartney – that have committed to not selling angora after hearing from PETA and its affiliates.
What's Wrong With Angora?
PETA's exposé of angora farms in China – the world's leading producer of the material – revealed that workers yanked out terrified rabbits' fur by the fistful and that some animals screamed in pain and fear.
They endure this process repeatedly for two to three years before ultimately being killed.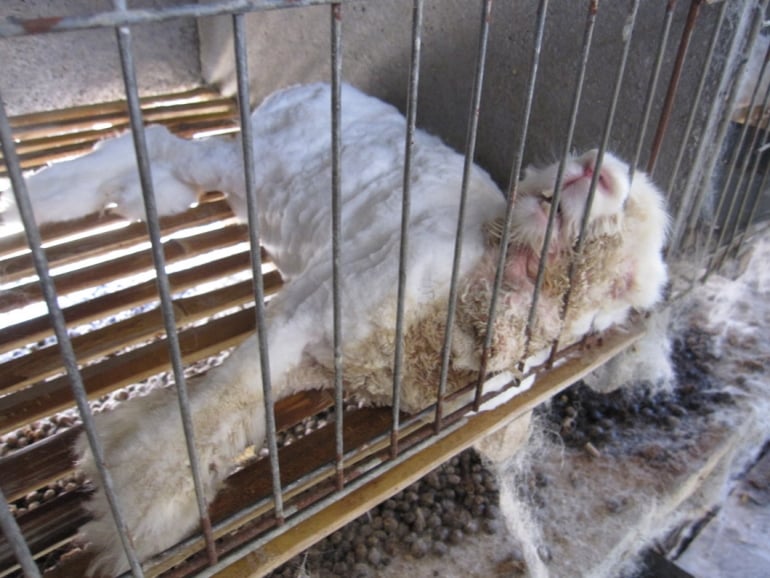 On Chinese farms visited by PETA US – facilities supplying angora to companies that claim that third-party audits have deemed their sources "humane" – rabbits spend their lives isolated in filthy cages. They're let out only to be violently plucked and, ultimately, slaughtered.
French animal rights organisation One Voice revealed that on angora farms in France, rabbits were tied to tables while their fur was torn out. Workers also twisted and pulled the animals into unnatural positions in order to pluck the hair from all over their bodies, including their genitals.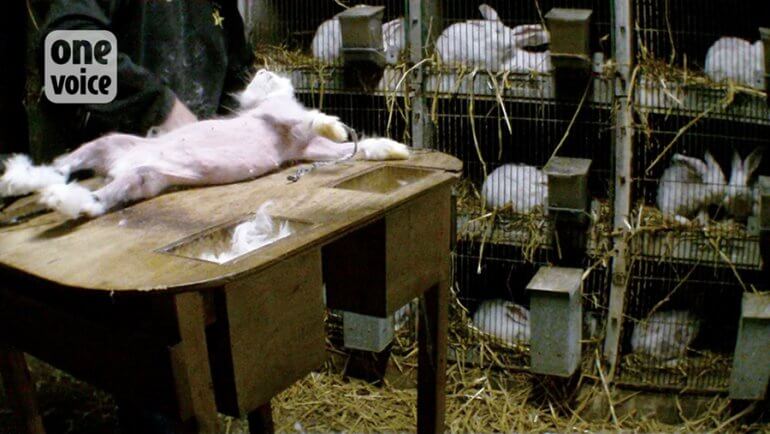 How to Help Rabbits
Animals are not ours to wear. The best thing you can do to help rabbits abused for the fashion industry is to refuse to buy angora or fur and ask your family and friends to do the same.
Please send a message to Farfetch and call on the brand to follow American Vintage's example by going angora-free: Send a Message
The post Au Revoir, Angora! This Brand Just Got a Humane Makeover appeared first on PETA.
Enviroshop is maintained by dedicated NetSys Interactive Inc. owners & employees who generously contribute their time to maintenance & editing, web design, custom programming, & website hosting for Enviroshop.