McDonald's announcement comes on the heels of other major retailers, like Amazon and Trader Joe's, committing to ban toxic chemicals from food packaging. This underscores momentum we're seeing for food companies, restaurants, and grocers/retailers to eliminate chemicals that are harmful to both the planet and human health from their own supply chains.
Driving this momentum is increased pressure from stakeholders. Consumers are hyper-aware of exposure to unsafe chemicals, especially when it comes to their food, and are demanding companies take action. Investors, too, are urging companies to proactively manage against chemical risks.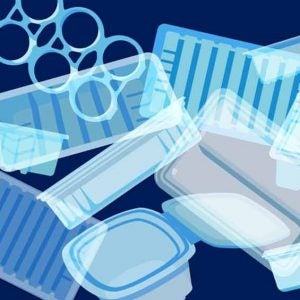 That is because when toxic chemical additives are intentionally used in virgin plastic and paper packaging or on food handling equipment, they pose a risk to our health on two occasions: when they leach into our food and when they leach into the recycling stream. This means, as companies work toward promoting a circular economy, it's critical that toxic chemicals are removed and not kept in perpetual use. In other words, a circular economy is good, but a clean circular economy is even better.
By publicly committing to stop adding these toxic chemicals in guest packaging, McDonald's is reinforcing consumer and investor confidence in the safety of the food we, and our families, eat.
McDonald's commitment aims to eliminate all fluorinated chemicals in food packaging served to customers globally by 2025. These chemicals include per- and polyfluoroalkyl substances (PFAS) and are commonly known as "forever" chemicals because they don't degrade in the environment.
Over the last decade, McDonald's has made a number of commitments to reduce the use of harmful chemicals in packaging. It banned phthalates, bisphenol A (BPA) and bisphenol S, as well as two types of fluorinated chemicals – PFOA and PFOS – all of which are key chemicals of concern. But with this new goal, the fast food giant raises its level of ambition by banning the entire class of fluorinated compounds, which includes thousands of chemicals
Next steps: looking beyond the commitment
Here are three things McDonald's and other companies can do to be successful and drive industry-wide change:
Measure and test: Rigorously measure and report annual chemical reductions to track progress towards eliminating toxic chemicals and to identify hotspot products where more supplier engagement may be necessary. To verify progress, methodically test packaging samples. Visit EDF's testing guidance for the latest on the most suitable tests for the high priority chemicals that must be eliminated from food packaging.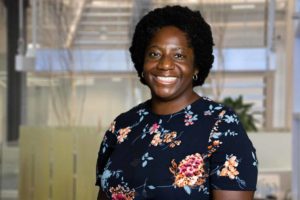 Verify use of safer alternatives: Proving a chemical replacement is truly safer is equally as important as removing the toxic ingredient. For example, while eliminating PFOA and PFOS is a step in the right direction, replacing these with other PFAS chemicals, which are equally hazardous, doesn't solve the problem. To avoid what is known as "regrettable substitution", work with third-party hazard assessors to profile potential alternatives, join precompetitive efforts to innovate safer ingredients, or make use of safer alternative clearinghouses to facilitate the identification of known safer alternatives.
Be transparent: Share timelines, progress, and most importantly, the identity and safety of the new materials used in food packaging. Transparency is the key to earning and keeping consumer – and investor – trust.
By pairing efforts to reduce waste and leverage recycled packaging materials with the intent to eliminate toxic chemicals from packaging, McDonald's demonstrates that true leadership in driving a circular economy requires making sure it's a clean circular economy.
by Boma Brown-West
Enviroshop is maintained by dedicated NetSys Interactive Inc. owners & employees who generously contribute their time to maintenance & editing, web design, custom programming, & website hosting for Enviroshop.