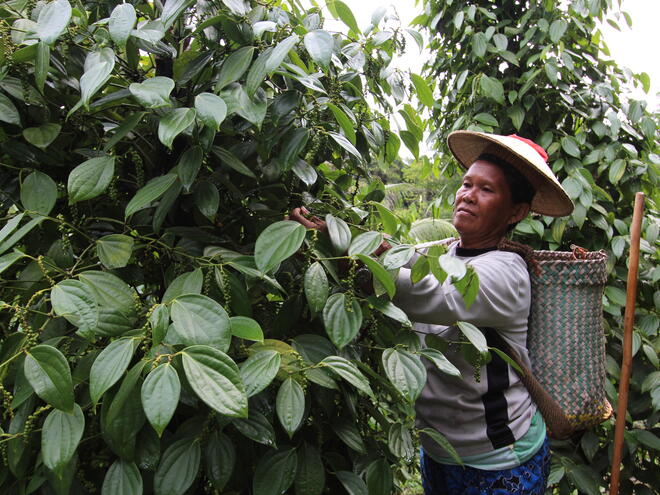 When you sprinkle a pinch of pepper on your fried egg, you probably don't think about where it came from. For the Indigenous Iban communities of Rumah Peter and Rumah Dagum, nestled amid the lush forests of Malaysian Borneo, pepper is not just a condiment—it is a livelihood, a climate protector, and a preserver of biodiversity.
These communities have grown pepper since the mid-1800s. Conventional pepper farming practices require a high level of nutrients, and chemical fertilizers are often used to stretch farmers' annual yield. To foster a less chemical-intensive approach, a team from WWF-Malaysia collaborates with farmers to equip them with alternative methods for pepper cultivation.
The problem
Located in the heart of Malaysian Borneo, the state of Sarawak produces 98% of the pepper in Malaysia. Sarawak black peppercorns are world renowned for their aromatic range. Planted almost entirely by Indigenous communities, the cash crop sustains the livelihoods of around 15,000 residents of the Song-Katibas region in the rural upland of the state.
Some conventional peppercorn farming practices have been found to degrade soil quality, erode the landscape, and pollute the water. These ecological impacts aren't just bad for nature — they hurt people, too. The default pepper farming system incentivizes deforestation in the surrounding tropical rainforest, an ecosystem not only essential for the wellbeing of the community but also a haven for endangered species and a critical bulwark against the climate crisis.
The solution
Imagine a crop that thrives in fallow land, grows without chemical fertilizer, and provides reliable income for Indigenous peoples. That's pepper.
In collaboration with the communities of Rumah Dagum and Rumah Peter, WWF-Malaysia launched a pilot program to equip pepper farmers with the tools to engage in more sustainable practices. "The project empowers farmers to manage their natural resources in an environmentally-friendly manner, and at the same time improve their livelihoods and lifestyles," said Cynthia Chin, Project Manager for the WWF-Malaysia Sarawak Conservation Programme.
The two communities were carefully selected after an assessment of 92 villages in the region. The largest pepper producing village in the area, Rumah Dagum is home to longtime farmers but lacks direct access to the market. WWF-Malaysia tailored their approach to the unique needs of Rumah Dagum, building capacity in pepper processing, storage, and marketing.
Rumah Peter has a younger workforce with ample room to grow. The project harnessed that potential by helping 15 farmers to kickstart their farms. It also facilitated knowledge sharing around organic practices in collaboration with the local Department of Agriculture and the Malaysian Pepper Board. The village aims to become the first certified organic pepper farming community in Malaysia.
"WWF has supported us with pepper cuttings, agricultural tools and capacity building so that we are well-equipped with the proper technique of pepper planting and able to nurture pepper cuttings on our own," said Peter Jabat, the Headman of Rumah Peter. "I hope we can set a good example to the other longhouses in planting pepper in a sustainable way."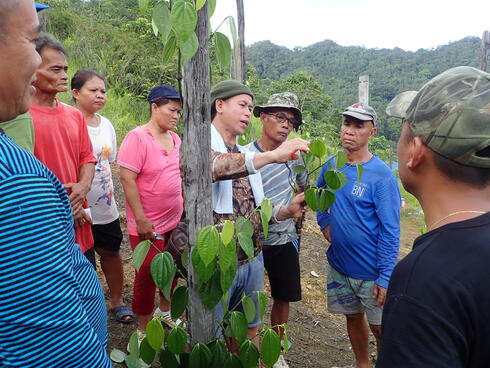 © WWF Malaysia / Diana Chendai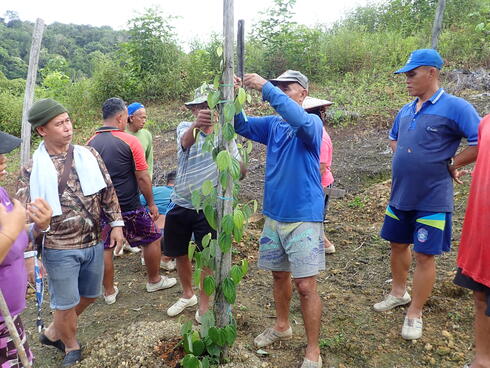 © WWF Malaysia / Diana Chendai
Sustainable pepper farming benefits the surrounding community
Sustainable agriculture provides a diverse array of benefits for the Indigenous community. The practices secure local livelihoods by bolstering the resilience of pepper crops. As the climate crisis worsens, a sustainable approach is more important than ever for farmers to adapt to increasingly extreme weather.
The project also develops partnerships between farmers and markets. The creation of these links unlocks new outlets for the sale of locally-sourced pepper.
Sustainable pepper farming benefits the surrounding ecosystem
Sustainable practices provide a slew of perks for the crop fields as well as the surrounding forest. WWF-Malaysia works with farmers to start pilot plots that replace chemical fertilizer with plant compost and animal manure, strengthening soil fertility. This shift reduces water pollution and even sequesters carbon, which helps to fight the climate crisis!
The farmers were also introduced to inter-cropping, or planting a different crop between pepper plants. This practice reduces erosion, improves soil fertility, and functions as a natural form of pest control. By providing shade and shelter for creatures, it also promotes biodiversity. Importantly, the second crop provides additional income for the farmers.
Sustainable pepper farming uses fallow lands, so there is no need to clear new areas. Plus, the amount of land required is relatively small compared to other crops. The surrounding rainforest is home to many endangered species and makes the world more resilient to the changing climate—so providing realistic alternatives to deforestation has a cascade of benefits.
A vision for the future
By increasing yields while conserving nature, WWF-Malaysia builds an enduring relationship that interweaves the futures of people and nature. This approach acknowledges the intersectionality of communal economies, ecological restoration, food security, and the climate crisis — issues distinct but deeply intertwined.
The community pepper project fits into a broader WWF-Malaysia and WWF-Indonesia effort called Green Economy in the Heart of Borneo, which encompasses a new generation of conservation projects that integrate social equity with environmental protection in a way that uplifts communities.
So far, Rumah Dagum and Rumah Peter have planted approximately 8000 pepper trees. The project now plans to expand to work with additional villages in the region.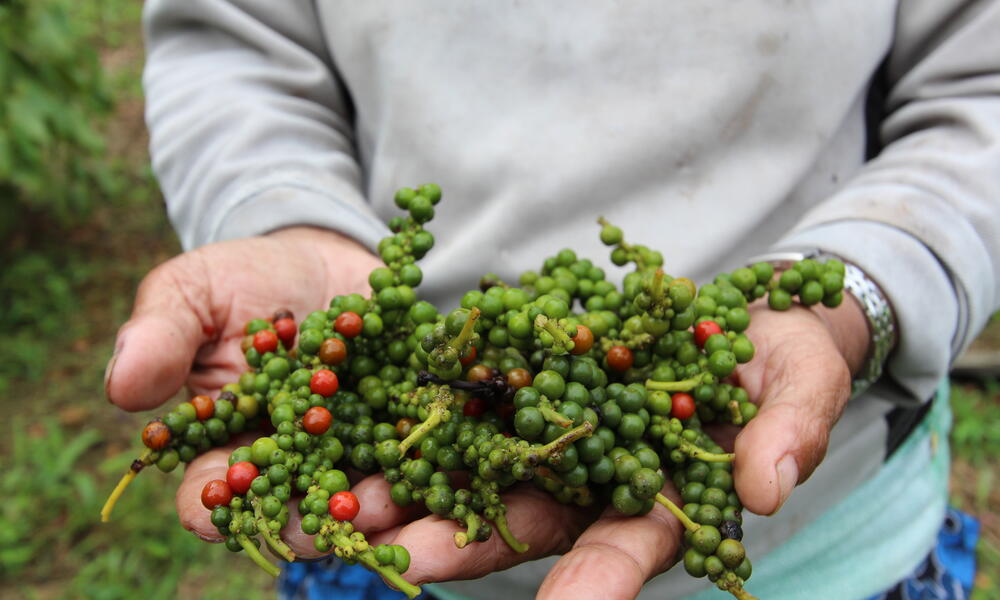 © WWF Malaysia / Zora Chan
Enviroshop is maintained by dedicated NetSys Interactive Inc. owners & employees who generously contribute their time to maintenance & editing, web design, custom programming, & website hosting for Enviroshop.