A bipartisan bill winding through Congress aims to reduce animal experimentation, and PETA is asking you to urge your representative to support this landmark measure.
The Humane Research and Testing Act was introduced recently by U.S. Reps. Vern Buchanan (R-Fla.) and Alcee Hastings (D-Fla.) It has the full support of world-renowned primate expert Dr. Jane Goodall, among a host of others.
The bill would establish the National Center for Alternatives to Animals in Research and Testing, a new branch of the National Institutes of Health tasked with "developing, promoting, and funding alternatives to animal research and testing," "developing a plan for reducing the number of animals used in federally funded research and testing," and "train[ing] and inform[ing]" experimenters in the use of non-animal, human-relevant research methods.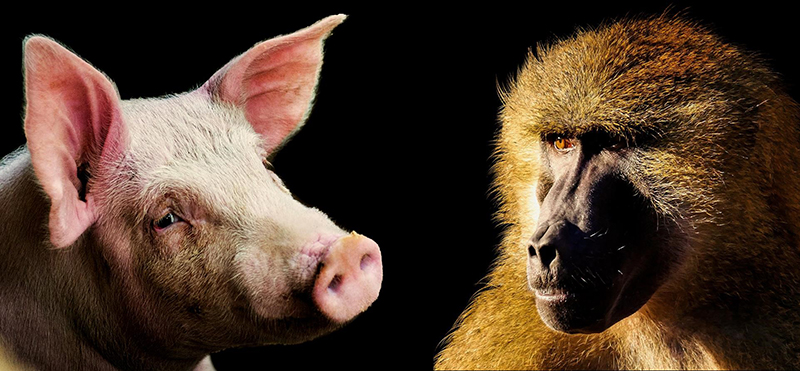 The bill follows more than a year of dedicated congressional outreach by Citizens for Alternatives to Animal Research, and it's also supported by Vanda Pharmaceuticals Inc. and U.S. Reps. Sanford Bishop (D-Ga.), and Mikie Sherrill (D-N.J.). It's time that your Congress member got behind the legislation, too.
It's Time to Change the Paradigm
Passing the Humane Research and Testing Act would be a good first step in diminishing the reliance on animal experimentation, which diverts money from more promising areas of research and delays the development of effective drugs and treatments. For instance, 5.8 million Americans live with Alzheimer's disease, but treatments that have appeared promising in mice and monkeys simply haven't worked in humans. The U.S. is expected to spend $1.1 trillion on research into Alzheimer's and other forms of dementia by 2050, but no treatment is in sight.
Animal experimentation is an utter failure:
Ninety-five percent of all new drugs that test safe and effective in animal tests fail or cause harm in human clinical trials.
The failure rate of new drugs developed using animals in specific disease research areas exceeds 95%.
Eighty-nine percent of preclinical experiments can't be reproduced, even though that's a critical component of scientific research.
That's why PETA scientists have developed the Research Modernization Deal, blazing a new path to help humans suffering from disease without using archaic, costly, and inferior research methods using animals.
What You Can Do
Please add your voice to ours by sending a polite e-mail to your congressional representative, urging them to support the Humane Research and Testing Act and to champion PETA's Research Modernization Deal.
The post Urge Your Congress Member to Support Landmark Animal Testing Bill appeared first on PETA.
Enviroshop is maintained by dedicated NetSys Interactive Inc. owners & employees who generously contribute their time to maintenance & editing, web design, custom programming, & website hosting for Enviroshop.