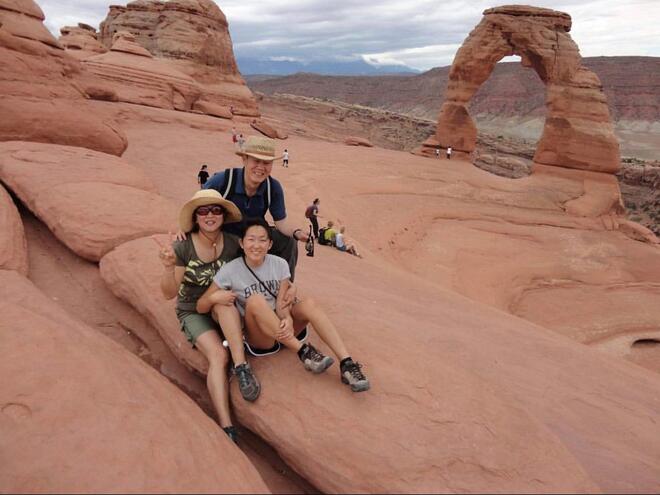 © Courtesy of Grace Lee
Grace Lee is the senior specialist for activism and outreach at WWF.
Onggi. Dating back to 4000 BC to 5000 BC, onggi is Korean earthenware used as storage for the fermented staples of our cuisine—kimchi, soybean pastes, and soy sauce. The traditional way of making onggi starts with the climate, soil, and elements from the mountains and ends on the forest floors that make the clay special. While onggi from different regions of Korea have different characteristics, they share the properties of the clay—breathable, porous, sturdy, biodegradable, resilient. These earthly elements—which create a surviving vessel of resilience and abundance—embody so much of what's necessary in the conservation space to protect our planet with solidarity, justice, and equity.
I grew up on the West Coast, close to the major urban areas of Los Angeles and Portland, the daughter of Korean immigrants. For nearly every vacation, my family ventured to state and national parks in the Western half of the country, exploring national treasures like Bryce Canyon and Yellowstone. Once, I asked my dad why we never visited other cities or traveled abroad. Aside from the answer I knew (that my parents worked seven days a week and had financial barriers), my dad responded, "Because I came specifically to the US and specifically for opportunities and adventures I could never think to have in Korea." In a foreign country, he felt that hope in the most familiar way when in nature.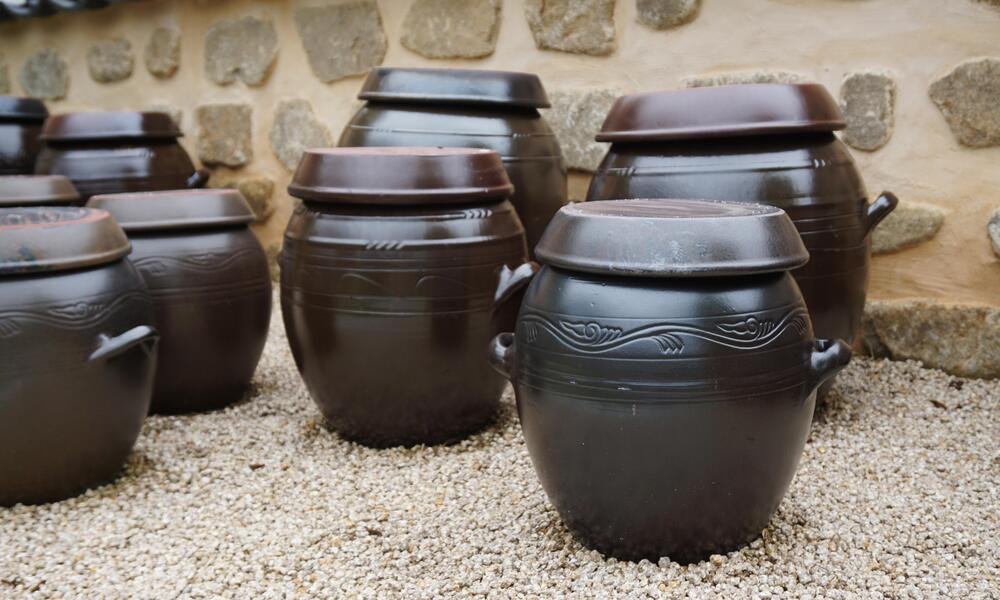 © Shutterstock / Hikko.ne
"There was no guide for them to follow in order to succeed. But nature remained an accessible mainstay for my parents—a source of joy and a feeling of home."

Grace Lee
Senior Specialist, Activism and Outreach
My parents emigrated from Korea in the late 1980s with limited resources and initially learned to assimilate to survive and succeed. They, like many immigrants, carry the spirit of abundance and creativity necessary to survive in unfamiliar—and often unfriendly—spaces. There was no guide for them to follow in order to succeed. But nature remained an accessible mainstay for my parents—a source of joy and a feeling of home. And they passed that sentiment on to me.
At WWF, I work to motivate people to protect the natural world—the wildlife, wild places, and communities that make our planet. Just as my dad saw the abundance of opportunity in this country, I see endless possibilities in how we can address Earth's most pressing conservation issues. And finding those solutions aren't wholly unlike the immigrant experience; it requires creativity and a willingness to imagine the unknown and adapt. It demands that we step into the new and unfamiliar. And there's certainly no roadmap or guidebook to reference when things get complicated—but there is always a path forward.
I help organize millions of activists across the US and world to help stop wildlife crime, drive action on the climate crisis, end plastic pollution, and more. Together we've celebrated many wins and experienced some frustrating setbacks. But when the outcome isn't what's desired, I remember the resilience of my parents, the resilience of the Korean culture, and the resilience of nature. Protecting our environment and the haven it provides is always worth the fight.
I've never asked where my dad's passion for and sense of belonging in the outdoors stemmed from, but I know the answer: Korea. The blankets of heavy fog that sweep across its mountains, the sounds of life reverberating in its dense forests, the smells of the sea where many fishing communities and livelihoods continue generation after generation. It's the earthly elements in onggi, that surviving vessel of resilience and abundance.
Enviroshop is maintained by dedicated NetSys Interactive Inc. owners & employees who generously contribute their time to maintenance & editing, web design, custom programming, & website hosting for Enviroshop.