Feeling hungry? For years, PETA has been pressuring restaurant chains to meet the ever-increasing demand for vegan fare—and they're stepping up their game, big time. There are so many new mouthwatering vegan options popping up on menus every day that it can be hard to decide where to eat first. Not to worry—we've got you covered with this list of the latest and greatest offerings from chain restaurants across the country. Every vegan meal you order spares sensitive, intelligent animals and shows businesses that kindness belongs on every menu. Bon appétit!
Burgers 'Beyond' Delicious
Beyond Meat has achieved global popularity above and beyond anyone's wildest dreams, as restaurants across the country are scrambling to offer its tasty vegan meats to customers. Denny's expanded its offering of the Beyond Burger, making it available at more than 1,700 locations. Order it without cheese and All-American sauce to make it vegan.
Hardee's and Carl's Jr. are serving Beyond Sausage breakfast burritos and Beyond Burgers for lunch and dinner. To make the burger vegan, hold the cheese and mayo and ask for a lettuce wrap at Hardee's. Request no eggs and no cheese for the breakfast burrito. By choosing vegan meat and cheese, you'll help spare gentle, nurturing cows who simply want to live in peace.
© PIZZERIA UNO CORPORATION
Don't you dare forget Dunkin's vegan options! Its Beyond Sausage Sandwich is available at more than 9,000 of its restaurants (hold the egg and cheese to make it vegan), and you can wash it down with a creamy dairy-free latte made with oat or almond milk. Compassionate customers can also enjoy a customizable Beyond Burger at all Bad Daddy's locations, and at UNO Pizzeria, you can be a numero uno friend to animals by purchasing Beyond Burgers and pizzas with vegan cheese.
Plenty of chains offer other tasty veggie burgers, too. Mooyah now has a Dr. Praeger's Black Bean burger patty, and White Castle serves vegan black bean sliders.
Pizza Pie Perfection
Blaze Pizza has vegan cheese and spicy vegan chorizo. MOD Pizza doesn't charge per topping, so you can add all the veggies you want to your vegan cheese pie.
At Boston's Pizza, you can order the Cheezburger Pizza on a cauliflower crust with Beyond Meat crumbles, topped with Daiya vegan mozzarella. Oath Pizza offers vegan cheese and Beyond Meatballs, and you can build your own vegan creation from scratch.
Two Boots has a huge variety of animal-friendly pizzas—with catchy names like V Is for Vegan and Earth Mother—and it offers vegan chicken, vegan sausage, and vegan cheese. Fired Pie—which has vegan cheese—recently added vegan chorizo to its menu.
Rumor has it that Sarpino's Pizzeria has launched a vegan menu, featuring Beyond Meat Italian Sausage and Daiya Mozzarella, at many of its locations in Florida and Illinois.
Big-Hearted Burritos and Superb Salads
Need another reason to make every day Taco Tuesday? Beyond Meat is now on the menu at all Taco Del Mar and Taco Cabana locations, while Salsarita's Fresh Mexican Grill offers BOCA Veggie Ground Crumbles and El Pollo Loco made its new chickenless pollo vegan.
fresh&co added Beyond Meat sausage to its breakfast menu. (Hold the egg and cheese to start the day the humane way.) It also offers vegan cheese as well as plenty of salads, soups, and desserts that feature only kind ingredients.
Just Salad now has Beyond Beef Meatballs at dozens of its locations and has removed cow's flesh from its menu, stating concerns about its environmental footprint. The chain is even considering going completely meat-free within five years. Next time you drop in for a vegan meal, let the management know what a great idea that is for both animals and the planet!
Peaceful Pitas and Wonderful Wraps
You can find vegan meat at all 170 locations of Pita Pit. Enjoy flavorful Beyond Beef crumbles in a pita or salad. Pollo Tropical also offers Beyond Beef in its wraps, bowls, and other dishes. The Hummus & Pita Co. has added vegan shawarma to its menu, complementing its other compassionate offerings of falafel, vegan meatballs, and tasty salads.
Dairy-Free Desserts
Large chains are diversifying their dessert options and catering to customers who know that there's no good reason to impregnate a cow forcibly and steal her beloved babies just so humans can eat ice cream. Dairy Queen launched a vegan Dilly Bar—made with smooth coconut cream—across the U.S. Baskin-Robbins has added a third vegan ice cream flavor to its lineup: Coffee Caramel Chunk—a bold blend of espresso, chocolate chunks, and velvety caramel—joining existing flavors Chocolate Chip Cookie Dough and Chocolate Extreme.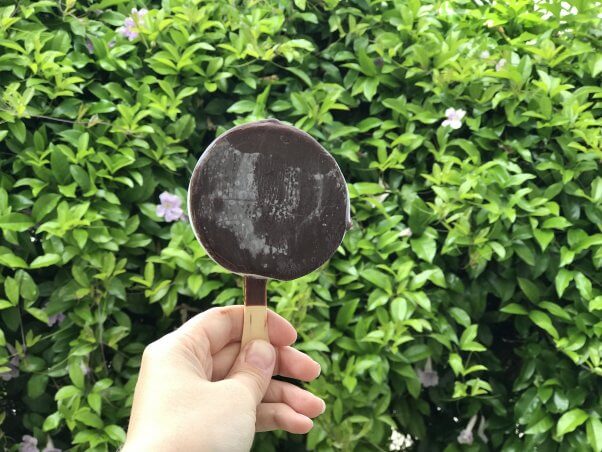 Want More Vegan Options at Chain Restaurants?
It's never been easier to eat compassionately at restaurant chains, but a few are still dragging their feet on vegan options. Send some well-known chains a firm but friendly message that if they want to hold on to their customers—and gain some new ones—they need to start catering to compassion:
Ask McDonald's, Applebee's, Sonic, and Others to Add Vegan Options
The post The Scoop on New Vegan Options at Chain Restaurants appeared first on PETA.
Enviroshop is maintained by dedicated NetSys Interactive Inc. owners & employees who generously contribute their time to maintenance & editing, web design, custom programming, & website hosting for Enviroshop.